Ever since I discovered the book – The Life-Changing Magic of Tidying Up: The Japanese Art of Decluttering and Organizing, I have become a Joy Seeker. I am always on the lookout for things that bring me joy and eliminating things that no longer do so. For those who have gone through the KonMari purge, I am sure you can relate to that feeling.
Although I very satisfied with the finished result of my Konmari-ed my apartment and smart phone, something seemed to be missing. It took me nearly half a year to finally realize that surrounding myself with joy is not the final destination. The highest level of happiness is being able to share and bring joy to others.
Surround yourself with joy & SPREAD it!
Once I realized what I had been missing, I knew I had to act on it immediately.  I decided to launch The Joy Club where everyone can share their simple moments of joy and share them with people from all around the world.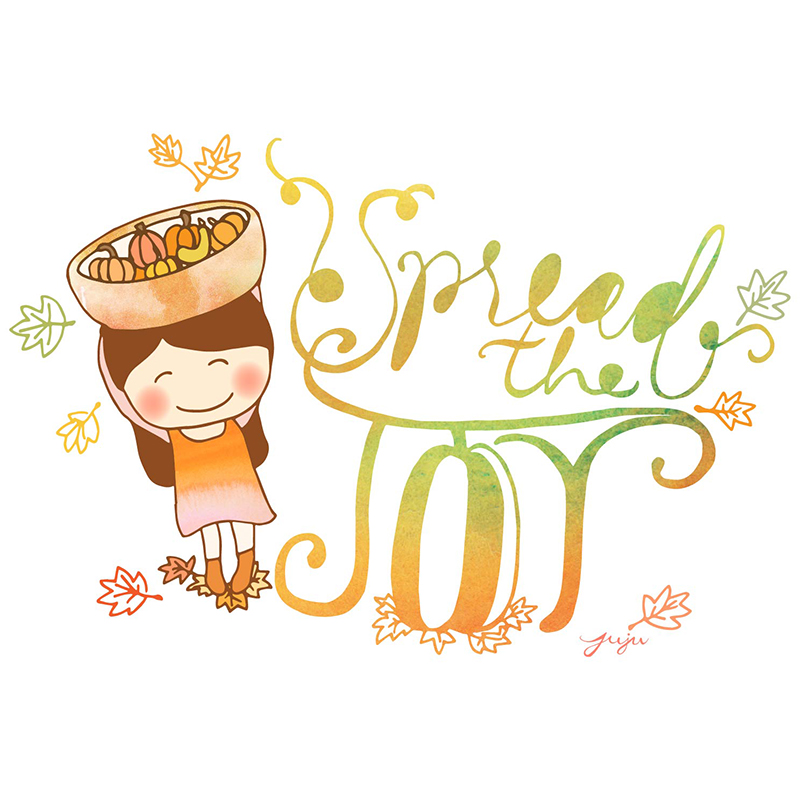 To kick start the very first Joy Club post, I asked my favorite bloggers who had inspired me since I began blogging to share one moment of joy in their everyday life. Their response was overwhelming.  To be honest, I was a little worried at the beginning that people would think this is a crazy idea and no one would want to join. Luckily, the bloggers really welcomed this idea.  I feel very honored to have these inspiring bloggers participate in the Joy Club post.  Here are their little moments of joy:
Tania from Little Kokomo
Jessica from Jessica in the Kitchen
Lauren from Ellebloggs
Kelly from A Side of Sweet
Audrey from Brunch at Audrey's
Emily from Embergrey
Anna from A Spoonful of Nature
Erica from Egg Canvas
Tori from Gringalicious
Sarah from Soymilk and Honey
Victoria from Laugh Love Cook
Joy Spreader from Juju Sprinkles =)
I hope through the Joy Club, more people will be able to cultivate joy by paying attention to simple things around them and fill their lives with more positive things.
If you are interested to be featured in the Joy Club November post, simply send me your

ONE moment of joy (under 300 words)

Name

Link to your blog (optional) by October 15th HERE.
Feel free to share your little joys in the COMMENT area below, too!  The more the merrier!!!
Join my Sprinkles Letters for exclusive offers and more inspirations!